Reasons To Take Your Employees Team Building In Singapore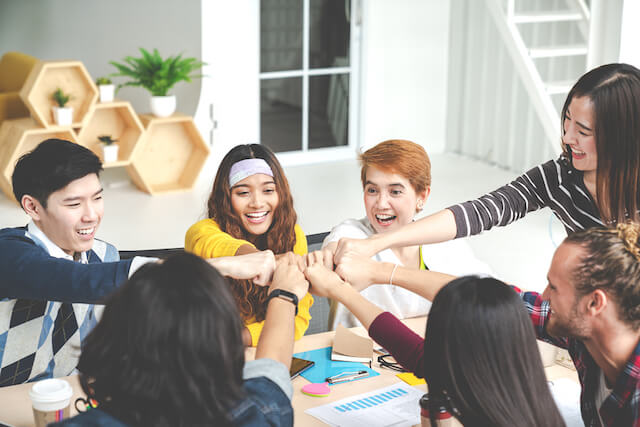 The environment of work is very involving. Every day, you and your employees make decisions all the time in quest of achieving more success. Organising team building activities really motivates employees to work better. The fun time together is a great way to enhance collaboration, effective communication and overall productivity. It also encourages creativity and bonding. There are numerous facilities for corporate team building activities in Singapore. The existence of both indoor and outdoor team building areas is the reason why you should consider Singapore for the destination of the team building program you are planning. The activities are explained below.
Boat racing
It is one of the most exciting outdoor activities ideal for team building in Singapore.  Boat racing requires a lot of coordination and team work, which are the primary goals of a productive team building experience. You can hire boats and even get trained on the basics of boat riding before embarking on the fun activity. It is a sporty, yet fun type of leisure activity.
Nature walks and biking
Contrary to popular belief that Singapore is an all urban state, there are areas with rural settings, perfect places for mountain hiking and bicycle riding. There are also great places for camping and bonfires at night. These areas are good places to spot marine wildlife and also enjoy beautiful landscapes and unique vegetation.
Expeditions in cultural centres
Singapore is a city of rich heritage and culture. It has traditional colony centres which you can choose to visit as a team. What you can do in these places is limitless and more than you could ever think of. This includes organising an art workshop, cooking competition or visiting museums and art galleries. Visiting historical landmarks in Singapore will increase communication effectively as employees share ideas and learn together. It is a very relaxing experience.
Golf course challenge
Golf is one of the most effective corporate team building games.  Singapore is host to the best golf courses you can find in the whole of Asia. As much as the game is challenging, it is also very relaxing and fun. In team building, it ensures that your employees coordinate together and feel the satisfaction of completing a goal together. The game also has various modes of exciting challenges that our employees can group together in teams to overcome.
Indoor games facilities
There are numerous indoor games facilities inside the heart of Singapore. These places include wall climbing zones, dance classes, gaming arcades located in Orchard, cooking, training, swimming, and work out places. Listing all the indoor activities in Singapore is impossible since the list is endless, with the creativity level of many beyond comprehension. The only way to take advantage of these places is visiting Singapore for team building.
You can also choose to have a music related team building experience. There are many companies in Singapore that offer music related programs for team building clients. It is without a doubt that Singapore is the perfect place for an effective corporate team building experience.