Ways On How To Plan Team Building Activities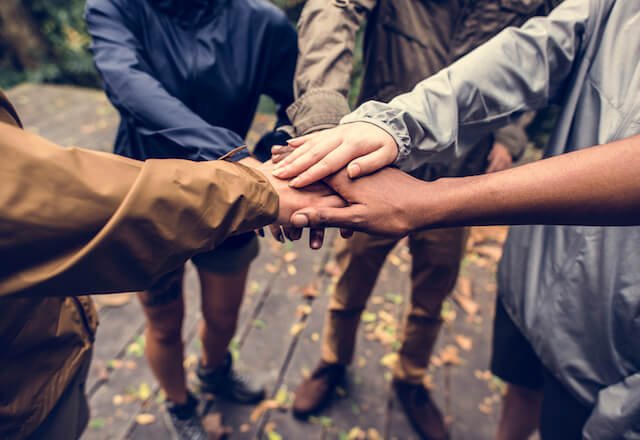 Team building is driven primarily by the idea of enhancing the way people work willingly together, supporting each other and working towards a common goal. By drawing in people with various interest, skills, and opinions to work together as a cohesive unit, objectives are usually approached far more efficiently. Indeed, team building is an essential part of any business.
Whether planning for a group of 20 or 5,000, it's necessary that the team can interact and work effectively together to reach and exceed the company's goals. If the yearly team-building event is right around the corner and it is your responsibility to plan it, don't panic – this is your time to shine. Display your understanding and creativity of what will benefit both the business and staff by following these simple guidelines:
Who is Your Audience?
It is essential to understand the people who will be attending the team building day, as this will help you to go on and plan a suitable event. If you are organising a team building gathering for your sales unit, find out what drives them to work harder. Do they react well to incentives and naturally want to win? If so, competitive team building exercises may be an excellent choice. When organising an event, always consider what type of responsibilities they like and react well to. Also, think of how their roles interact efficiently within the business and what limitations you need to address.
Recognise the Purpose
After you have determined who the team building activities are directed to, start thinking about the objectives. Team building events are usually prompted for a reason, and this should never be ignored during the preparation process.
Try and find out this reason. Involve your colleagues from this early stage by finding out what they see as challenges and issues that need to be overcome. Get them to think about how they want to handle one another, what kind of team they want to be, and what areas they feel require consideration.
Plan your Budget
Planning a team building event is very costly. You need to consider things such as event staff, equipment, event, transportation, venue, insurance, hire, refreshments, catering, and accommodation if required. Being able to measure the success of the selected event and having clear objectives is crucial.
Choosing a Relevant Activity
Opt for activities that get the adrenaline pumping. Sign up for corporate team building activities in Singapore and get members competing for points and prizes. Find events that are designed to thrill and challenge participants.
Measuring your Success
Assessment is crucial, so make sure you have considered ways to measure the results of the team building event right. If your team building activity is centered toward improving team spirit, why not do a survey before and after the event which team members will fill anonymously. Request them for feedback on how they view the team morale. It is an excellent proof of return on investment.
To sum it up, team building is something some of us will have been involved in, whether it's planning the event or being invited along to participate. Team building events can be useful to all involved. Enjoy the planning and give your colleagues the chance to better their working relationships.
Team building days serve a genuine purpose; they build trust, encourage communication, resolve conflict, and increase collaboration. What all this adds up to is increased employee engagement, which will have a positive influence on your company culture and eventually, your bottom line.