Choosing The Best Venue For Your Team Building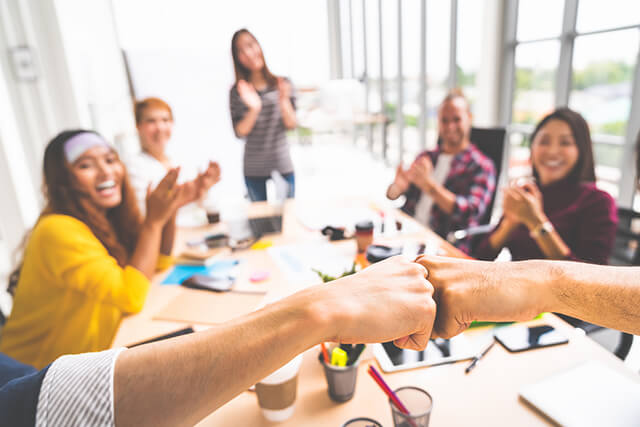 Choosing the right teambuilding venue is critical to the success of your event. Given today's fast-moving life and the emergence of technology, organizing a team building venue is not restricted to renting an auditorium that has an overhead projector.
Organizing any corporate event, in particular, a team building comprises plenty of detailed planning and strategies. Team building events are necessary to improve communication, boost morale and enjoy a fun day away from the office. If not thoroughly considered, it can be a hit and miss affair and can have an impact whether positive or negative on the organizers' profile within your organization.
Ensure that your event is both impactful and memorable by selecting the best location. The outcome of any good team building activities in Singapore enhances motivation and productivity. Remember, selecting the wrong activity or venue can spoil even the best intentions.
However, using these few steps will allow you to acquire the most suitable venues, snatch up the best deals, and guarantee that your event will be a successful one.
The nature of the event
The type and size of the event will help determine the amount of space you require. Your venue should match your team building goals. Taking your goals into account will often shape your choice of venue. For example, a retreat centre is perfect for strategic gatherings, informal meetings or corporate team building games in Singapore. If your focus is to build morale and to have fun, it's a great idea to choose a location that can combine both indoor and outdoor activities.
Great venues offer fun challenges such as building bridges, crossing rivers, archery, and other interactive games. And also, if your event limit is at 500, make sure the rooms will be large enough to accommodate the number of visitors scheduled to attend. There is nothing worse than attending an event only to be squeezed into small meeting rooms with other attendees.
Location
Select a venue that is convenient for all your guests, with free parking or accessible transport links. It is also a requirement to choose a room with natural lighting. Remember, never underestimate the importance of an outdoor space or the pleasant feeling of getting sufficient room and space to yourself. Imagine getting stuck in a meeting for eight hours in a small airless conference room. It may not be the best decision for most out there.
While the interior remains an essential factor to consider, you shouldn't be leaving out other crucial aspects that can be found outside the actual venue location itself. Make sure that the venue has easy access to airports, train stations or main arterial routes.
It is not a great start to a session with a venue that is hard to access, find and is a considerable distance from where most of your guests are coming from, this can be very frustrating – and will cause guests to question why the venue has been selected.
Amenities
Try and list the facilities that can be found in the different locations. As you are taking a look at the services and amenities that are offered at these locations, you should always take note of the type of event being organized, as this will ultimately allow you to identify the requirements.
Before you decide on any activities, you have to decide the necessities and requirements of the event beforehand and pick out a location that can give you all the facilities that you need for the event.
Assessing the venue at the very start before booking it is advisable as it will help in determining other sorts of facilities that are offered by the owners who own the venues. A innovative event organiser will make sure to use the extra facilities to its maximum potential so that it can be of use during the event itself.
Accommodation
Not all team building events are single day activities. An excellent venue will offer accommodation. You could have a company seminar, or incorporate strategy meetings into the getaway. Whether your team lives close or far, they will need to eat, so, it is essential for the venue to have refreshments. While you are considering these aspects, you should also keep an eye out for good restaurants in the vicinity. You can tie-up with these hotels to offer discounts to your team.
Selecting a venue is like the ingredients of a tasty recipe. Rather than just focusing on one single ingredient, you should be considering the other ingredients as well to make sure that the overall flavour of the dish is delightful.
Thus, start with the end in mind. Take a step back and focus on the goals and outcomes of your meeting, this will help you make the right decision when you organize your team building activities.